DF Ridazz 2013

Thread started by
trickmilla
at 01.4.13 - 1:14 pm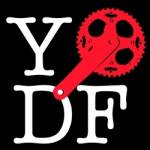 Mexico City is calling ...
Its been 12 years since my last visit and my ... Mexico City has changed.
Mexico city known by as Cochetlán, but there is a burgeoning bici movement, with an amazing bike sharing program, regular upgrades to bike infrastructure, and tons of propaganda.
Oh and a weekly 14 mile Ciclovia style ride that routinely pulls in about 60-80k people.
Don't me wrong. this place is fucked for traffic. If you go with an LA attitude you will die.
People don't signal, roll right turns through red lights. When there is no traffic or cops, signals and signs are a suggestion.
In other words most people drive like a lot of us ride ... aggressively.
No wonder so many of their new bike lanes are under-utilized.
Anyway... Mexico City is quite amazing to visit, the dollar goes far $2 beers abound, amazing art, architecture, music, food, history, culture, etc.
Would make an awesome Ridazz trip in 2013. ;-)
reply