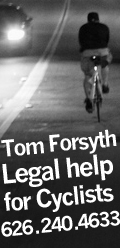 Ridazz Roulette!





ROSIEKINS

03.25.11



What's your name and/or Midnight Ridazz log-in name?
Name: Rosie Log-in: Rosiekins

How did you first hear about Midnight Ridazz and what was your first group bike ride?
I first heard about the Ridazz a couple years ago when I used to attend punk and hardcore shows. There was a group of kids who thought those "big groups of people on bikes" were interesting and had a lot of the same ideals as us kids who were trying to up the punx. Then, there was this other group who thought "those damn hipsters on bikes" were just hipsters on bikes.
My first ride was Critical Mass summer of '09. I would do occasional rides but it took a while for me to talk to anyone. I was super intimidated by everyone because no one directly told me to show up on these bike rides. I thought I was intruding on a super secret skulls society and everyone would realize I'm not a member.

Currently what rides do you attend regularly and what ride(s) would you like to see make a comeback?
I attend most WTF and LOLWTF/WTFLOL rides. Sometimes it's hard when Jeff/Batman texts you the day of the ride informing us there's a ride that night. You can also find me at most 2nd Friday rides, RWNN and so on.
Dear Speedy Brian, lead more rides. Love, me and other ridazz

What advice would you pass on to new ridazz?
This isn't just about drinking, partying and causing havoc. When you are out there on the streets, either with or without a group, you are representing ALL of us. This is a COMMUNITY. Beyond that, for most of us, this is a FAMILY. And please, ride safe, hold your lines and talk to a stranger, by the end of the conversation they'll be your friend!

If you were leading a group ride, what would you do differently?
I lead a ride every 2nd Thursday of the month with 3 of my best lady friends. I think other than the fact that Courtney, Lynn, Dana and I are the leaders, we don't do anything differently. Everyone who organizes and leads a ride works hard. We all learn from the successes and mistakes of those before us.

Do you prefer small rides (30 or less people) or larger rides and why?
Who cares how big the ride is? When you're on your bike surrounded by an energy that words can not describe, it doesn't matter if there are 5 people around you or 500.

Tell us about the best and worst experience you've encountered on a group ride.
Even the worst moments on a bike are some of the best times of my existence thus far.

What did you do for fun before you started "riding"?
I went to a lot of punk and hardcore shows. I also would go to a lot of dance parties. Sadly, none of these punk and hardcore shows would turn into dance parties.

What's the best and worst thing group bike rides have done for cycling as a whole in Los Angeles?
Isn't this one obvious?

If you can name 1 person who embodies the spirit of "Midnight Ridazz", Who would it be and Why?
Midnight Ridazz embodies the spirit of Midnight Ridazz.

What do you think the public's perception is of group bike rides?
Either "Oh my gosh! What are those kids doing on bikes?! That's so cool!" or "I wonder what they're riding for. IS THIS FOR BREAST CANCER?!" or "GET OUT OF MY WAY YOU STUPID BIKER!"

Is there anything else you'd like to add?
This is the shout out section, right? Where I express my undying love for each and every one of you? Can I add that even if you don't play bike polo, support bike polo? What if I said WTF Por Vida, is that too gang related? How about just ride a bike and find me, let's exchange some words? Merry Christmas!








Posted by barleye