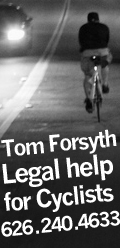 Ridazz Roulette!





Los Santos Critical Mass (online)

05.29.20


MAY 29th GTA5 Critical Mass - Meet at the LS Echo Park Lake Boathouse - "Mirror Park" on the map. at 8pm.
Ride starts at 8:30pm. Only rules is - No Rida Left Behind. You have until May 21st to download the game for
free! That will give you enough time to find a bike and figure out how to ride it if you are new. See free
download on link - https://www.epicgames.com/store/en-US/product/grand-theft-auto-v/home#
Discuss on this post and on midnightridazz.com
#midnightridazz #ride_on

UPDATE - I should clarify this will be a PC windows ride because there's not cross platform play. We will be
limited to 30 persons per server. If there's a huge turnout, we will open a second server and announce a
username to follow.

add gado-gado to gta5 online friends - Please share!

Ride In Peace, Kathryn Namey.





Posted by Joe Borfo