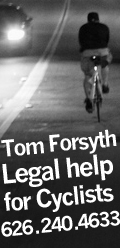 Ridazz Roulette!





THE SAFARI RIDE!!

03.5.10


We live in a concrete jungle, let's explore and find our primitive nature! Choose your power animal and lets parade about town. Are you a tiger? A bear? A turtle or a panda? Maybe you're an elephant shrew!



BE FERAL!



We will ride in unity and abide by the laws of the Animal Kingdom!



We will:



Be Wild

Ride bikes

Have Fun

Make New Friends

Make it Happen!!!!



Meet up At McMagnus Park On National & Jefferson. At 9:15!!

(Think west of Jefferson & La Cienega.)




Posted by Tarmonster.