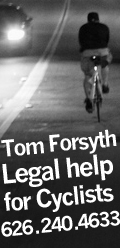 Ridazz Roulette!





Where The MIDNIGHT Wild Things Are.

08.1.09


WHERE THE MIDNIGHT WILD THINGS ARE RIDE, BE THERE TO HAVE A GREAT TIME AND BE A
PART OF THE FIRST EVER, WHERE THE MIDNIGHT WILD THINGS ARE RIDEEEE!
(spoke-card evidence)



THIS RIDE WILL BE AN ADVENTURE WITH A AVERAGE SPEED BUT WE WILL TRAVEL A GOOD
DISTANCE, SO BRING LIGHTS, TUBES, PATCHES, LATEX SHORTS, WHATEVER YOU WANT!!!.


THIS WILL BE A PARTY RIDE YET, WE WILL BE RIDING AROUND 20miles SO BE READY.


ROUT WILL BE POSTED SOON!!



STARTING POINT: Crank Mob Park!!! venice blv + Culver, across from in-n-out

STARTING TIME: meet 8:00 ride at 9:00 SHARPPSSS!






LET THE WILD RUMPUS STARTTTT!












Posted by popsiclekid