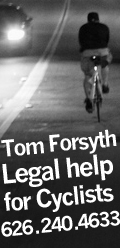 Ridazz Roulette!





The Handbone Ride

07.5.08


There will be a ride starting at the bicycle kitchen in the SOMA district in San Francisco on July 5th. This is a not-fast fun-ride open to all bikes and all riders... girls on beach cruisers highly reccomended. We ride for fun.

Ride starts at the Bicycle Kitchen on Mission street between 8th and 9th.

Meet at 8pm
Leave by 9pm

ride will return to the kitchen at the end.

Bicycle Kitchen SF
1256 Mission St
San Francisco, CA 94103
(415) 255-2453

We will be arriving on on the 3rd to scout a route and post some flyers around town.





Posted by stillline