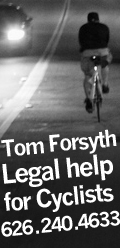 Ridazz Roulette!





Square Town/Town Square redux (again)

06.18.22





Saturday, June 18, 2022
Departing California Donuts #21 at 9pm






First the bad news: Nathan is probably going to be stuck out of town for the remainder of June. So there will likely not be a Completism ride this month.

The good news: to tide you over until he can make it back for the next Completism, this weekend I'm going to be leading one of our favorite routes, Passage #169 - Square Town/Town Square. It is not one of the routes lined up for our Completism series — indeed, keen-eyed observers will recall that we have indeed already led this twice, having done it again as Passage #437 during our short stint of revisiting older routes during the original run of the ride. But it has the following in its favor:

1) History! It adheres as closely as possible to the 4-league square of the original City boundaries.
2) Interesting terrain! By thus programmatically following the logic of cartographic geometry rather than the contours of the current urban grid, it forces us to reckon with some fun terrain.
3) Now with less detouring! The real impetus for doing this again now is that, with the recent opening of the Taylor Yard Bridge over the L.A. River, the previously necessary large detour at the River is no longer required.

So join me this weekend as we revisit the outer bounds of Los Angeles that was.

(30+ miles; a good amount of short, steep hills; some off-roading and hike-a-bike)


** As ever, please be fully vaccinated before attending the ride. Thank you. **


Here is the announcement from when Nathan originally led the route, in 2012:

Los Angeles today is an oddly-shaped thing — tentacles reaching toward the mountains and the sea, perforated by smaller cities and unincorporated areas — but the first officially recognized boundaries for the city (at least under American rule) were quite simple: a square, two leagues on a side, centered on the Plaza de Olvera.

The traces of that old boundary are still visible on maps, where street alignments shift and property lines are arbitrarily sliced. From an appropriate vantage point — say, atop a particularly large hill — parts of the boundary can be seen in person. In other places, it is a boundary not so much seen as felt: our movements are thwarted by the awkward meshing of old and new street grids; the logic of travel is momentarily interrupted; the landscape undergoes a subtle change of attitude or architectural style. And in a few places, where buzzing electrical lines trace the path of the old city limits, the boundary can even be heard.

But as you may discover, there are many places where history has removed all traces of the old lines (arbitrary and imaginary as they were) and the boundary can be reconstructed only with great effort.

We are willing to expend that effort.




Posted by theroyalacademy