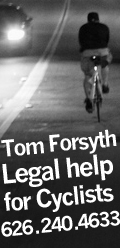 Ridazz Roulette!





BIKE OVEN ART SHOW

05.27.23


What does biking mean to you? That's the theme for the Bike Oven Art Show, happening on May 27th during
Memorial Day weekend! We're excited to showcase the creativity and personal stories of local artists who have
expressed their unique experiences and perspectives on cycling culture through their art. We're particularly
thrilled to feature the works of women and POC (people of color) who are an underrepresented voice to the
biking community. This exhibition will showcase artworks that highlight the transformative power of cycling -
from promoting health and wellness to fostering community connections. There will be drinks, music, and more
provided! Don't miss this exhibition that celebrates the beauty, joy, and impact of cycling.#bikeovenartshow
#cyclingculture #communityevent #womenartists #blackartists #brownartists #cyclingsucksinla #cyclinglife
#bikeculture. We will have a donation box at the entrance, but no one will be turned away due to lack of funds.
All proceeds from the event will go towards supporting the Bike Oven's operations. All sales of art will go
directly to the artists.

UPDATE - Spoke n Art Ride returns! We will visit local galleries and return for the Big Show at bike_oven by
7pm #nelaartwalk #bikela - Ride On!






Posted by FBI