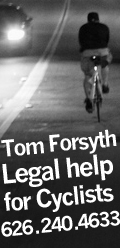 Ridazz Roulette!





Blade Runner / Art Crash Special Edition

11.23.19


Blade Runner: Art Crash Special Edition
Philip K Dick's novel "Do Androids Dream of Electric Sheep" became Ridley Scott's 1982 film version called the "Blade Runner" that depicted a dystopian Los Angeles in November 2019. Los Angeles didn't turn out that way, but it did show some hope in that there were flying cars. This would conceivably reduce if not eliminate the huge cyclist and pedestrian death toll that is the current 2019 reality of Los Angeles. If you haven't seen the movie then none of this will make any sense. Make seeing the movie before the ride a homework assignment. Extra credit for reading the book.
In the movie, the Tyrell Corporate motto was "More Human than Human" as a marketing description of the replicants it made. The Tyrell Corporation founder "Eldon Tyrell" said to one of the doomed replicants that "we made you as well as we could" prior to having his head crushed by the replicant who wasn't satisfied with that statement.
When it comes to the bicycle infrastructure of Los Angeles, the unsatisfying answer we get from the creators of it is "we made it as well as we are going to". Maybe the time is ripe for doomed cyclists to in turn crush the collective heads of our bicycle infrastructure creators and detractors then make our motto "More Traffic than Traffic".
We will meet at the LACMA Urban Light on November 23rd, 2019 to celebrate the dystopian Los Angeles of "Blade Runner" and ride off to become "More Traffic than Traffic". We won't be crushing heads but at least we'll live up to the motto. Costumes are encourage.


Art Crash has always followed a traditional format. This is a one-off Art Crash dedicated to Science-Fiction Fans who don't want to miss a once in a lifetime opportunity to experience the "Blade Runner Time Slip". We will propel ourselves from 1982 to the dystopian world of Blade Runner world of November 2019.

We will meet at 4:30pm and begin the time slip at 5:00pm. Our journey will turn us into Blade Runners and Replicants. Since "More Human than Human" is the Tyrell Corporation motto, the Voight-Kampff Test will be the only way to tell who's who.

Costumes are strongly encouraged.



RSVP so that we can better plan the "Final Stage" of our Time Slip. Copy link:

https://docs.google.com/forms/d/e/1FAIpQLSf4q4LgwBxroTuPQqrVZuvU9_px9oXUaseUebIVJLd1iGys7w/viewform




Please check www.artcrash.org
for updates.







Posted by carolin