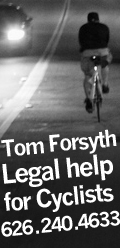 Ridazz Roulette!





SINS and SPROCKETS SUNDAY SERMON

03.10.19


When: Sunday March 10, 2019 10am

Where: Chinatown Goldline Station

What: 15ish flat, slow, easy miles bike ride. Liquor store
stops every 5ish miles. Ends at a bar near the start point.
This is a 21+ social bike ride. Bring your friends and make
some new ones.

Ride 10:30 sharp. Return to start around 2pm.




Posted by Charlie