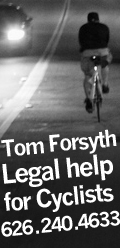 Ridazz Roulette!





NELA ----- ALL CITY TOY RIDE 2018

12.14.18





Friday DECEMBER 14 (FOURTEENTH), 2018.

MEET TIME: 8PM



RIDE TIME: 9PM



NELA FEEDER RIDE TO THE ALL CITY TOY RIDE!


Meet Highland Park Station (BY THE GIANT FAKE TREE) ~8 (at the earliest)

Roll to ACTR ~9 (At the latest, depends on the Pasadena Feeder)

GOING TO THE START OF ACTR!


BRING A TOY!


LIMITED EDITION SPOKE CARDS - TOY REQUIRED.





THIS WEBSITE IS FUCKED UP.





Posted by the reverend dak