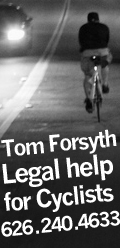 Ridazz Roulette!





SCUMBAG WEEKEND NITE RIDE

10.13.18




Nite ride

October 13th.

7pm gather 7:30 pm roll out.

Meet a Caballero Canyon on Reseda Blvb. South of Ventura Blvd

We ride to the hub junction for a night time view and hand out with friends.

Bring lights.

Drinks & Snacks if you want them.




Posted by rev106