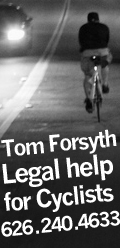 Ridazz Roulette!





Midnight Ridazz Presents: Bike!Bike! Social Ride!

09.28.18


Midnight Ridazz is hosting the Friday night ride for Bike!Bike!
Wiich is being held in Los Angeles this year!

Bike!Bike! is an international, annual gathering organized by
and for community bicycle projects. The conference is a
space for participants from shops and related advocacy
groups to converge in a different city each year over a 4 day
period to have workshops and strengthen our social network.

This will be a slow mosey around Los Angeles showing people
from all accross the American continents the best of Los
Angeles

Meet 6:00 PM

Roll at 7:00 PM

Location Los Angeles State Historic Park.




Posted by buckchin