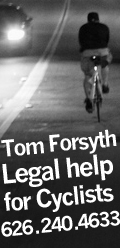 Ridazz Roulette!





SINS and SOCIAL

07.21.18


Hop on your bikes and meet us at The Redwood for a chill
afternoon hang. We'll be celebrating Charlie and Mike's
birthdays with beverages and bands, including: Mike &
Zack's new project "Black Notebook"(playing their first
show), Big Pig, Michael McGraw (from San Diego) and
others TBA.

Bikes are not necessary. Just get to the Redwood bar!

Anyone interested in an organanized ride, we will be
heading out of Chinatown Station at NOON SHARP (meet at
11:30) to bounce around some spots downtown before
landing at The Redwood at 3. Look forward to making new
friends and catching up with old ones.\\\"




Posted by Charlie