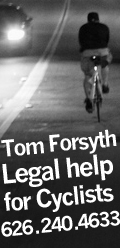 Ridazz Roulette!





Dazed&Confused Two Point Ohh

09.25.17



1534 N Vermont Ave, Los Angeles, CA 90027
8pm-9ish
The meet up is at the parking lot of Wells Fargo

-Hey everyone. We haven\\\'t been on midnight ridazz page in a long time but we ride every other Monday and its a medium pace ride but we
also keep it in party mode. We never leave a rider behind unless they decide they want to go home. We do between 10-20miles. We always
make it back to the meet up before 2 a.m.so we can have one last beer before the ride officially ends.
S.





Place ride details here.






INTERACTIVE ROUTE MAP





Message Board (click here to discuss this ride.)




Contact info for this ride: your@email_here.com





Posted by track_stand818