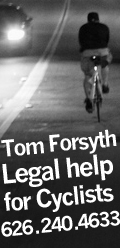 Ridazz Roulette!





••• ART CRASH & Monday Night Rehab 8 Year Anniversary

09.9.17


You are invited to
Art Crash 18

Sept 9th

meet at 4:30pm LACMA Urban Lights
5905 Wilshire Blvd, Los Angeles, CA 90036

roll out 5:15pm

FB Event Page: https://www.facebook.com/events/294373387697899/

See you soon
Carolin

www.ckewer.com



About Art Crash

Art takes on many forms. The asphalt we roll on is our canvas. Every ride on it is yet another brush stroke and on these streets we create a masterpiece. The cross roads of contemporary art and the performance art of LA street cycling intersect at "Art Crash".


Along for the ride

will be the usual sound system. We will roll to a number of gallery openings, visiting Galleries on the way and will return to the start point. The total mileage is approximately 20+ at a moderate pace.


What to Bring:

A camera (there have been celebrity photo ops in the past), ulock, extra tubes, tools and a good attitude.

What not to Bring:

A bad attitude, destructive behavior and or malicious intentions. The Art Police will not tolerate this kind of thing.

Disclaimer:

Bike riding has its inherent risks as do all modes of transportation including but not limited to travel by automobile, train, aircraft, watercraft, horseback, camelback or foot. This ride is open to the general public and those who choose to participate knowingly assume all personal liability in doing so.






Posted by carolin