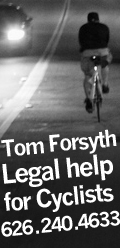 Ridazz Roulette!





WESTERNRIDAZZ PRESENTS: KILLING LEGS,RUNNING REDS *THE RACE*

07.3.16


What's up guys!?!?!! Yes we are coming up on ride number 100 so in honor of that we will be hosting an check point race to get the

summer started off right!!! OBVI FIXED GEAR BREAKS are allowed !!!Meet up AT THE ENTRANCE OF BOLLONA CREEK Syd

Kronenthal park. Registration opens at 1 race will begin at 2. Registration fee will be 5 dollars a head. Bring a , bag or pouch to carry

something small. Anything you feel will be needed for the race, A SMART PHONE IS A MUST!! and of course money for the after party!!!

Prizes will be announced and manifests will be handed out at start of the race.WESTERN RIDAZZ!!!!! SPREAD THE WORD!!!!!! There

will be a men's and women's fixed.




Posted by nastyness_99