kiwi
Member since: 08.23.08
Topics: 0
Replies: 9
Website:
http://illafonte.com

view gallery contributions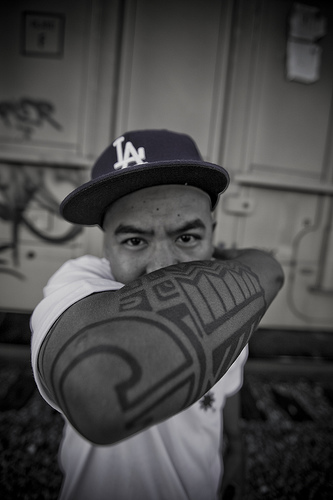 Born in Echo Park, raised in Koreatown, been living in Oakland (Bay Area) for the last 7 years. Recently got back into biking, converted to a fixie, and have been re-energized since. I drive down to L.A pretty often to visit my family, and when I do, my bike comes with me. First thing I do when I arrive is check to see what rides are coming up. Been to only a few so far but they've been lovely. Thanks Midnight Ridazz!
"I don't care if I fall as long as someone else picks up my gun and keeps on shooting."
- Ernesto 'Che' Guevarra
"If you stick a knife in my back nine inches and pull it out six inches, that's not progress. If you pull it all the way out, that's not progress. The progress comes from healing the wound that the blow made. They haven't even begun to pull the knife out. They won't even admit the knife is there."
- Malcolm X
"The engine / to my comprehension / is just too complex"
- Posdnuos (De La Soul)
"If nature intended for us to talk more than listen, she would have given us two mouths and one ear."
"To see what is in front of one's nose requires a constant struggle"
- George Orwell