Righteous Metal Broad
Member since: 05.11.08
Topics: 0
Replies: 4
Website:
myspace.com/fullmetalcornflake

view gallery contributions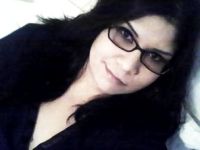 been a lifelong busrider and occassional bicyclist.
Inherited an old SUV a year ago and learned to truly appreciate public transportation and bicycling. :)
Stopped driving and sold the ancient SUV, used the money to buy a better bike and never looked back... metalgrrl@gmail.com is the best way to reach me...