tlight12
Member since: 10.17.07
Topics: 0
Replies: 1
Website:
http://www.myspace.com/musictoyourbody

view gallery contributions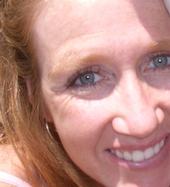 Owner of MASSAGE FOR MUSICIANS...but don't let her tiny little 5'1" redheaded body fool ya...she's mighty strong...good things come in small packages! When she's not on the road massaging rock stars, you can spot her on the back of Bruce's tandem...and yeah, she pedals! ...and no, Bruce is NOT her boyfriend...just the best riding buddy a girl could ever have!