artemisia shine
Member since: 07.7.07
Topics: 1
Replies: 2
Website:
http://myspace.com/artemisiabutterfly

view gallery contributions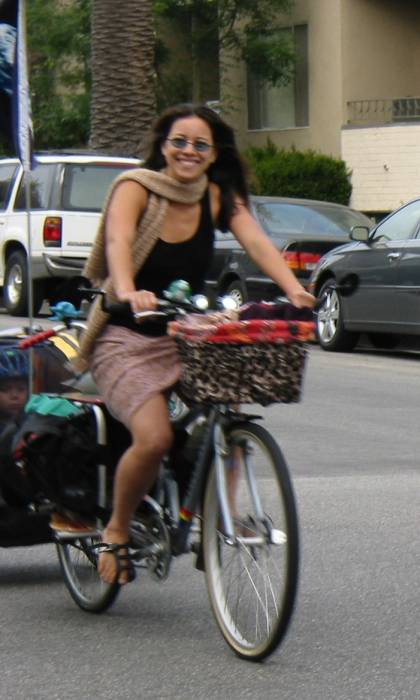 just like you i love to ride bikes.
i have a bad ass, cheap, old school, hand-me-down, hybrid that I converted into a bike train with a little help from the folks at xtra-cycle and the good brothas and sistas at the bikerowave. Gaia the bike train is her silly handle and she is only ridden barefoot.
I fly an earth flag because it makes me smile to see it flapin' in the wind, motorists give me extra room and it's a statement against protracted political boundaries, a reminder that we have a common mamma that needs our care, and a message to drivers that I'm riding my bike
on purpose, with purpose.

I come by way of Los Angeles but I'm headin' up to Humboldt County to study Natural Resource Planning and Interpretation, ride my bike, climb some redwoods and raise my little love child, Bodhi Shine Clancy.

Midnight Riddazz is soon to have a whole new chapter in the far north of California....Redwood Riddazz here we come!