savageBEAST
Member since: 03.4.10
Topics: 0
Replies: 0
Website:
myspace.com/deadlysinner666

view gallery contributions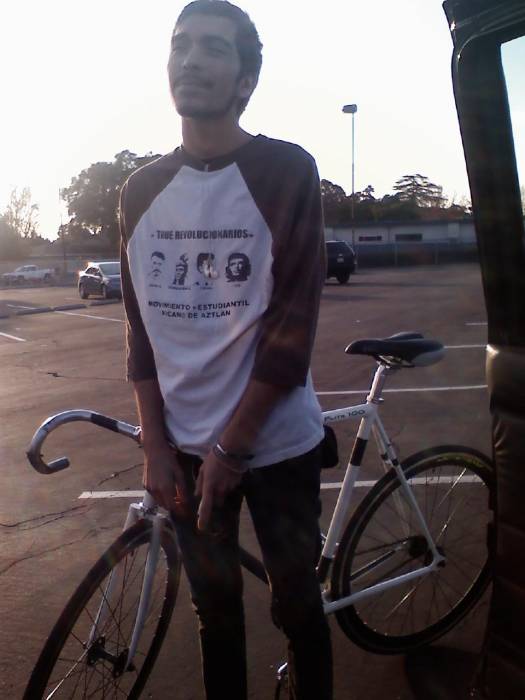 How did you first hear about Midnight Ridazz and what was your first group bike ride? fool told me bout other fools who ride deep so i said fudge it lets go?!.....juggernaughts ride ;). Currently what rides do you attend regularly and what ride(s) would you like to see make a comeback? for now juggernaughts in clairemont!! uuuuhhh idk man i want some allnight rides till sun rise! What advice would you pass on to new ridazz? BRING POT! If you were leading a group ride, what would you do differently? uuh more city races and less breaks...allnighters Do you prefer small rides (30 or less people) or larger rides and why? max 20 ppl Tell us about the best and worst experience you've encountered on a group ride. first ride i went on my chain snapped n some one with a chian breaker helpd me out What did you do for fun before you started "riding"? skate What's the best and worst thing group bike rides have done for cycling as a whole in Los Angeles? its makeing ppl keep there eyes on the rode!!!! worst:ppl who are in it for the look? or style If you can name 1 person who embodies the spirit of "Midnight Ridazz", Who would it be and Why? the devil What do you think the public's perception is of group bike rides? no idea! Is there anything else you'd like to add? titties!