artpredator
Member since: 12.1.09
Topics: 0
Replies: 0
Website:
http://bikergogal.wordpress.com

view gallery contributions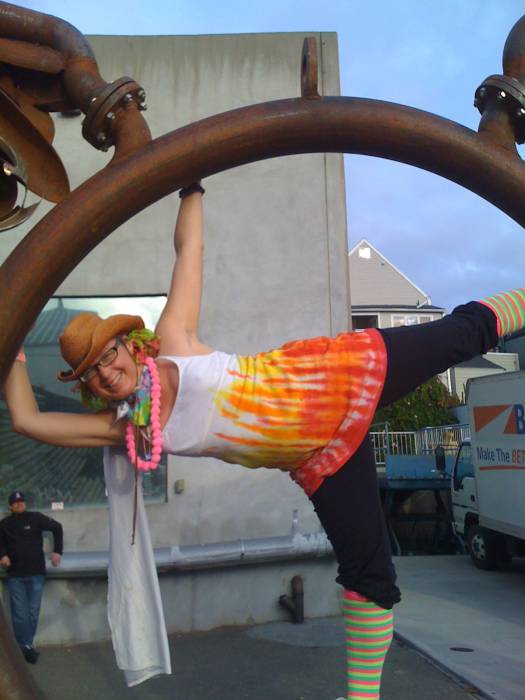 I started the San Buenaventura ArtRiders Bicycle and Social Club. We go on fun, family friendly ArtRides to galleries and art studios and other places, too. We dress up and we drink beer after. We generally meet for FFArtRide on the First Friday of the month. We meet at the Ventura Beach Promenade Fountain at 5:30pm; the ride leaves at 6pm. We ride for about 90 minutes then drink beer donated by Anacapa Brewery. Please DO bring bicycles with headlights, cups for libations, and musical instruments. Please DON'T wear contemporary looking clothing (jeans, t-shirts, athletic shoes). In addition to being a blast, ArtRides are a performance art piece as well as environmental activism: dressing up draws attention to cycling and to cyclists. This family friendly ride is free, but donations are welcome. Learn more about ArtRides at http://bikergogal.wordpress.com. Join us on facebook: San Buenaventura ArtRiders Bicycle & Social Club.