Ray
Member since: 02.12.07
Topics: 1
Replies: 4
Website:
http://healeyray.com

view gallery contributions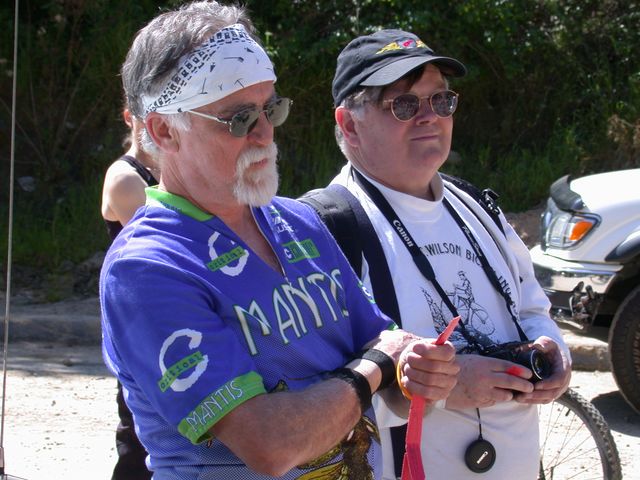 Got into bikes in '80 when a friend from S.F. let me ride his Schwinn Excelsior off road cruiser. ( Mt. Tam special). In '81 I built my first mountain bike on a mild steel Schwinn "Varsity" frame with a mix of bmx cruiser and alpine touring gear. Remember the old Suntour thumb shifters? In '89 I built my first custom frame ,an American aluminum frame with Bullseye hubs and cranks and a Koski fork, later one of the first Rock-Shocks. That bike had a rear drum brake I made with a Sachs drum pressed on half a Bullseye rear hub. For the last 12 years my ride has been a Mantis "Pro Floater". Its one of the few early full suspension bikes that got the geometry right. Thanks to Richard Cunningham. My first Midnightridaz was "kill the messenger" Nov. '05
That's my story and I'm sticking to it !!
Ray Juncal